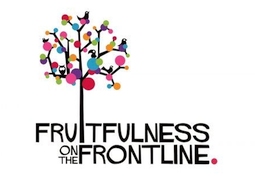 One of the great joys of being a Christian is realising that God chooses to work through us, wherever we are.
One of the tricky things, however, is learning how to spot it. So many of us just don't have the words, the tools, or the means by which to see how we are already being fruitful for Christ in our daily lives.
Throughout October and November we're working through a series of studies on 'Fruitfulness on our Frontlines', produced by the London Institute for Contemporary Christianity. This is an exciting series which is also supported through our mid-week Bible study sessions.