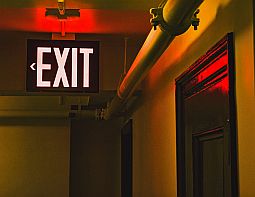 Shortly after university I made some calligraphy for a friend, to remind him of a couple of Bible verses that he and I had found salutary. However, 2 Chronicles 28:9b-10 isn't something you'll find printed in a prayer journal:
'Because the LORD… was angry with Judah, he gave them into your hand. But you have slaughtered them in a rage that reaches to heaven. And now you intend to make the men and women of Judah and Jerusalem your slaves. But aren't you also guilty of sins against the LORD your God?'
While many people believe themselves incapable of such vindictive sentiments, my friend had enough humility to admit and own his uglier thoughts, even as he wrestled with them. It's part of why I married him, and he remains one of the most compassionate people I know.
This article is one in a series (Connecting with Culture) from the the London Institute of Contemporary Christianity.