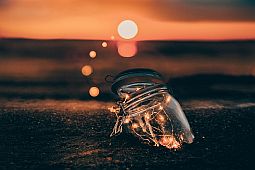 In My Desire to be ​"Seek­er Friend­ly," Am I Guilty of Con­ceal­ing Jesus? by Carolyn Arends
A friend was involved for years in a week­ly ser­vice intend­ed to reach out to inner-city kids, the major­i­ty of whom had lit­tle church expe­ri­ence and no acknowl­edged rela­tion­ship with Jesus.
If it had been up to me, I would have made those events ​"seek­er-friend­ly." I'd have focused on build­ing rela­tion­ships, avoid­ing any­thing too reli­gious or high pres­sure. But my friend went a dif­fer­ent way. Every week, he led wor­ship, one song after anoth­er, always unabashed­ly about — or to — Jesus.
I'm sure some of the kids walked away and nev­er looked back. But hun­dreds stayed. Many made deci­sions to fol­low Christ.
This item is published here with kind permission of Renovaré