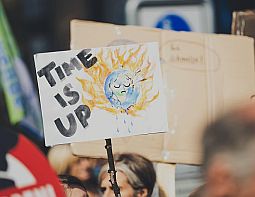 You probably don't need me to tell you that it's been quite hot recently.
Whilst climate change can sometimes be displaced in the UK media, this past week has provided a stark reminder that the grim reality remains unchanged.
Devastating impacts are already being experienced by 100s of millions of people. In the West, alongside changing weather, we hear of 'eco-anxiety'. Our responses can fall somewhere between denial of individual responsibility, despair of having any impact, or frenetic and divisive activism.
This article is one in a series (Culture & Discipleship) from the the London Institute of Contemporary Christianity.