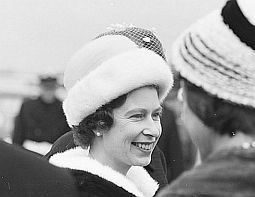 What an opportunity! What a gift from above! It's hardly ever going to be easier to begin a conversation about values, beliefs, faith in general, and Christianity in particular than in the next two weeks.
With such a media focus on the Queen, and with more than ten million people planning to be at Jubilee parties, one of the most natural questions you can ask anyone is: what do you think of the Queen?
This article is one in a series (Connecting with Culture) from the the London Institute of Contemporary Christianity.