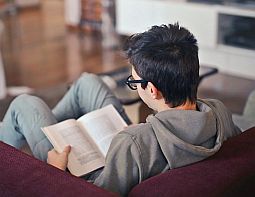 When it comes to words of spiritual wisdom, there's a fine line between cliché and life-giving truth.
I remember the day, back in March, when my son returned from school for the last time. He was due to sit GCSEs this year, but in two days went from full-on revision mode to the shock of finishing school. We stared at the exercise books strewn across his bedroom floor.
'Nothing is wasted', I heard myself say, tentatively.
Maybe.
This article is one in a series (Connecting with Culture) from the the London Institute of Contemporary Christianity.