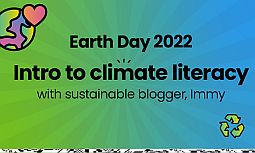 This blog was written to mark Earth Day 2022 for GiffGaff and its users and was put together by Graham:
How much do you really understand about climate change? Well, whether you're just starting your eco-friendly journey, or have been invested in a sustainable lifestyle for a while, we have a treat for you.
For Earth Day, we've partnered with sustainable influencer, Immy (aka. Sustainably Vegan). In this blog, she'll talk us through the basics of climate literacy and how changing our mindset is the first, and most important, step to helping the planet. Take it away, Immy.
Guest writer, Immy, aka Sustainably Vegan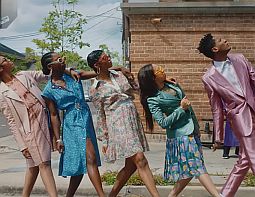 I defy you to listen to 'Freedom' by Jon Batiste and not find yourself smiling and grooving away.
The Grammy-award winning video, much like the artist, exudes joy, lightness, and, well, freedom.
But don't be fooled by the dancing. Life hasn't always been simple or easy for Batiste. Growing up on the same New Orleans streets as where FREEDOM was filmed, he experienced poverty, racism, and flooding following Hurricane Katrina.
This article is one in a series (Connecting with Culture) from the the London Institute of Contemporary Christianity.