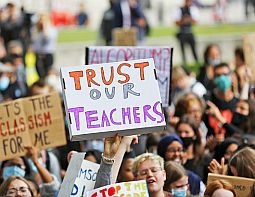 The furore and subsequent U-Turn over A-Level and GCSE results being allocated by algorithm have dominated headlines this week.
Instead of students' results being decided by their exam performance, grades were to be determined by a projection. The calculation included – amongst other things – factors such as their school's historic record. Whether intended or not, the outcome saw those from disadvantaged backgrounds more likely to have their marks downgraded than students from wealthier areas.
This article is one in a series (Connecting with Culture) from the the London Institute of Contemporary Christianity.