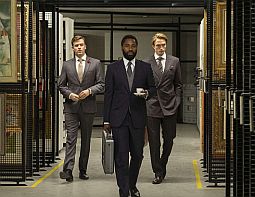 Tenet is the movie industry's hope to draw us back to multiplexes and reinvigorate one of our culture's very own religious gatherings: communal catharsis by way of morality, music, and associated sacred food and drink.
It will be up to audiences to decide whether or not Tenet is worthy of this mantle. Christopher Nolan has made a film that brings us to the edge of our understanding. And then it invites us to step over that edge. For this reason, it will surely divide audiences as it already has done critics.
This article is one in a series (Connecting with Culture) from the the London Institute of Contemporary Christianity.