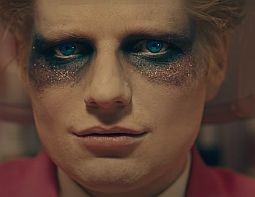 It's unlikely Paul had red hair, nor do I think he was particularly musical. I'm pretty sure Ed Sheeran couldn't make a tent, and probably hasn't ever been shipwrecked. So, what's the link?
They both know the power of habit.
Take, for instance, Ed Sheeran's new single – Bad Habits (watch below). His bad habit of choice isn't nail biting or doom-scrolling but an inability to say no – to one-night stands, to alcohol, to strangers' invitations to parties. His bad habits lead to 'late nights, endin' alone / conversations with a stranger I barely know / swearing this will be the last but it probably won't'.
This article is one in a series (Connecting with Culture) from the the London Institute of Contemporary Christianity.