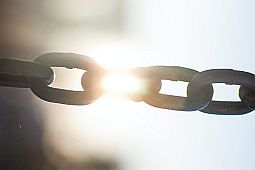 The oppo­site of resent­ment is grat­i­tude (from the Latin gra­tia = favor). Grat­i­tude is more than an occa­sion­al ​'thanks be to God.' Grat­i­tude is the atti­tude that enables us to let go of anger, receive the hid­den gifts of those we want to serve, and make these gifts vis­i­ble to the com­mu­ni­ty as a source of celebration.
Grat­i­tude is at the heart of cel­e­bra­tion and ministry.
When I think about what it means to live and act in the name of Jesus, I real­ize that what I have to offer to oth­ers is not my intel­li­gence, skill, pow­er, influ­ence, or con­nec­tions, but my own human bro­ken­ness, through which the love of God can man­i­fest itself. Min­istry is enter­ing with our human bro­ken­ness into com­mu­nion with oth­ers and speak­ing a word of hope.
This article is reproduced here by kind permission of Renovaré.