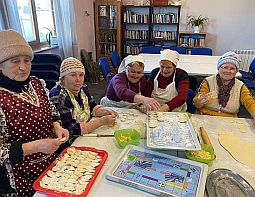 The horrific events of recent weeks have caused Christians in Ukraine to reflect on what it means to be a follower of Jesus in a time of war. For my Ukrainian friends, words such as 'discipleship' and 'mission' have taken on new meanings. They are no longer academic concepts, but have literally become matters of life and death.
The war, for all its suffering and hardship, has given Christians in Ukraine unprecedented opportunities to engage with their local communities. Our charity, Dnipro Hope Mission, is privileged to equip not only 'professional missionaries', but also 'missional professionals' in Ukraine.
This article is one in a series (Connecting with Culture) from the the London Institute of Contemporary Christianity.