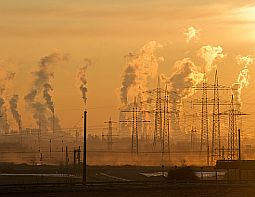 'Each of us can take small steps toward achieving net zero carbon. … how do you start to change your life in manageable, achievable, feasible, small ways?'
– Allegra Stratton (UK spokesperson for COP26, the UN Climate Change Conference)
This week the Sixth Assessment Report from the Intergovernmental Panel for Climate Change (IPCC) dropped with a thud. With 3,949 pages merely summarising the meteorological mechanics, it's heavy reading in every respect.
Even so, the headlines are blazingly obvious, leaving policymakers no room to claim it'll all come out in the wash. The record-breaking droughts, fires, and floods we're seeing aren't normal. The blame for 'global weirding' is on humanity. Everything is connected, and no region is exempt.
This article is one in a series (Connecting with Culture) from the the London Institute of Contemporary Christianity.